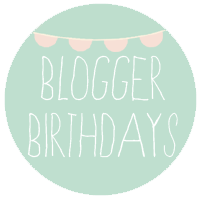 I just found a neat way to say Happy Birthday to fellow blogger friends!
http://bloggerbirthdays.blogspot.com
uses Google calendar to track blogger birthdays. I also think this is a great way to find new blog reads.
All you need to do is fill out your blog information. And don't forget to share this link so your blogger friends can add their information too!