Welcome to this week's blog hop #22!
This blog hop runs from Wednesday through next Tuesday 11:59pm EST.

This week's featured blog posts are from Practical Ever After and creationmood (maria's).
Practical Ever After is a blog about 2 friends planning their wedding.
I love the idea for candle centerpieces with acorns for Fall.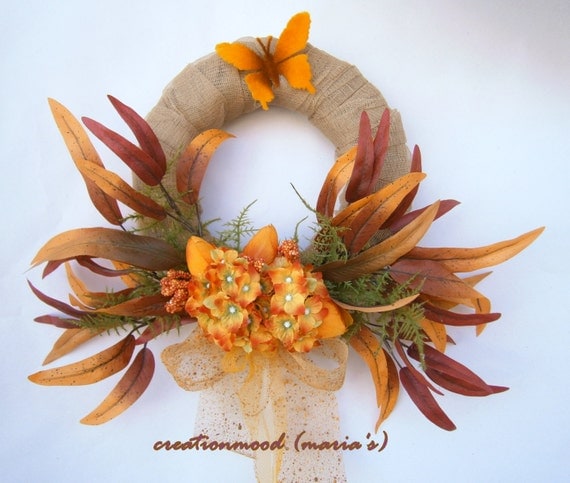 creationmood (maria's) shared her fall wreath on her Etsy page.
She has a wonderful collection of wreaths to choose from too. Beautiful work!
Congratulations to the featured blogs!
Link-Ups and Blog Hops
What have I been doing?
You know what, I haven't done one crafty thing this week! I played music for 7 days straight, though. I guess that counts for something creative!
Now it's your turn! What have you been doing this week?
Please post the link to a specific blog entry, not just the blog. I look at every link posted, and I comment in every entry. If you don't post a specific entry I can't comment!
Adding your email address will add you to my blog hop email list. I will only send you an email once a week informing you of the blog hop. If you don't want to be emailed, just let me know.

If your blog is featured on this blog hop, I will be using the picture you posted on the linky.

I will share all blog entries on my Facebook page: http://facebook.com/contentinthemeantime
All blog posts will also be pinned on my pinterest board, so others can see the awesome things you are doing!

Family friendly posts, please!
Follow me for future blog hops!
I linked this blog entry to: