Welcome to this week's blog hop!
This blog hop runs from Friday 12:00 PM through next Wednesday 12:00 PM EST.
Your hosts:
Sara from
Content in the Meantime

Kassandra from Coffee and Their Kisses
Featured posts of the week:
Posted below is the featured blog post of the week. I love to find unique blogs and post to share about and write little comments on their writings. I try my best to give every blog a chance to be chosen, so check both of the blogs to see if you have been featured!
Sara's featured post of the week
Kassandra's featured post of the week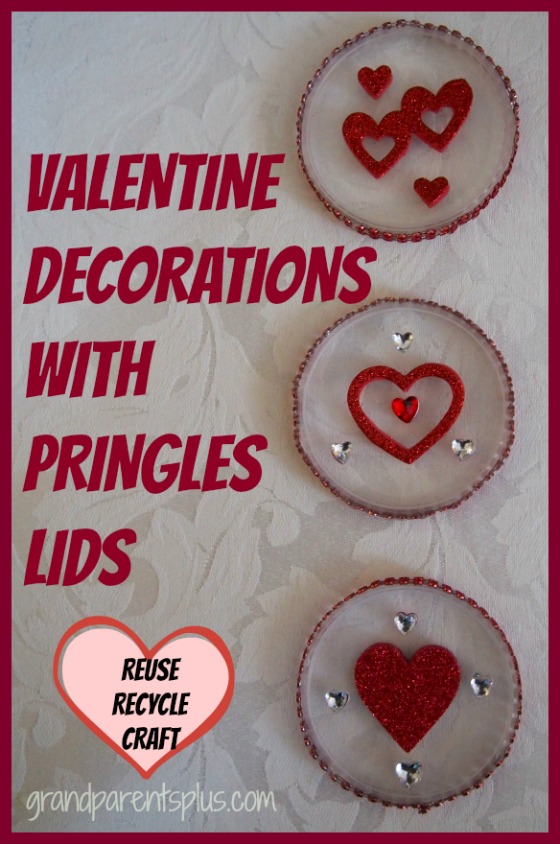 Phyllis from Grandparents Plus shared this great Valentines decorations made with pringles lids. This project is so cute, especially if you have an excess of Pringles lids available. When I saw these, I was also thinking they could be great coasters. You can make these to hang on walls or hang on necklaces. Thanks for sharing, Phyllis!
Congratulations to the featured blogs!
What have I been doing?
I have been so busy at work. I never knew how busy felt like until these past couple of weeks. I am learning so much, but it's exhausting! So I have made an executive decision to change the days of these blog hops to Friday thru Wednesday. You still get some time to post, and I get time to gather my information to post for the next week. I tend to remember to post after Wednesday anyways.
I am still working on the Swirling Leaves Vest. Pictures should be done by this weekend. And I need to get some posts together on this blog. I miss writing!
Now it's your turn! What have you been doing this week?
Please post the link to a specific blog entry, not just the blog. I look at every link posted, and I comment in every entry. If you don't post a specific entry I can't comment!
Adding your email address will add you to my blog hop email list. I will only send you an email once a week informing you of the blog hop. If you don't want to be emailed, just let me know.

If your blog is featured on this blog hop, I will be using the picture you posted on the linky.

All blog posts will also be pinned on my What Are You Doing? Pinterest board, so others can see the awesome things you are doing!
Family friendly posts, please!

*NEW* I also added a LIKE feature to the list, so make sure you check out the other blogs and like your favorite! Help me choose the featured blogs for the week!

You only get one choice for a favorite though, but if you have other favorites, let me know in the comments!
Follow Content in the Meantime for future blog hops!