My blogging has come to a complete halt. I have been so busy this past month. I am part of the many happy couples that have been recently engaged. It's been more than a month of starting to plan one of the biggest events for us. I am used to doing other types of events, and I think those were easier to come up with that our own. You can see the mess of pins in the "Our Wedding" board that we've put together.
To tell you the truth, I don't know what I want in terms of the specifics. I never really had a dream plan of what I wanted my wedding to look like. If he has some creative ideas, by all means I will follow what he wants! My fiance is so creative, and he is a big part of the process. I'm a go-where-the-wind-blows type of gal.
One of our photobooth jobs. See how unique and creative he is? :)
Luckily, we've been to a few weddings last year as second and third shooters and photobooth assistants, and we have a few more to go to in the next few months (Lorenzo is the professional camera man, and I'm learning a few things in the process). I will pay more attention to these weddings for more inspirations.
The venue is the most difficult thing to figure out. We want a unique place, and we've been to weddings and parties in so many places around the city. I don't know if I want a beach wedding. The weather is always questionable in Florida. Downtown looks pretty unique. We both love brick accents and rustic designs, but there are so many barn weddings. I hope we find something at a reasonable price and a unique look.
We are also trying to keep the guest list small, but I don't know if it is possible. Too many people like us and want to be at the wedding. Why it is so difficult to say no?
Besides the wedding planning, I've been getting used to my new job. They're trying to figure out what I will be doing, so I'm starting to get some work this week. I've been cleaning the office, especially when people have been coming in sick. It's no fun having the flu in Florida, when it gets really cold in the morning and nights, and it's blazing hot in the afternoons. The weather can't decide what to do.
On the crochet side, I've been making hats for all the new babies in church. Its like all of a sudden, 5 ladies are pregnant and 2 of the 5 had their babies a couple of weeks ago. I've made some more turban hats for the ladies.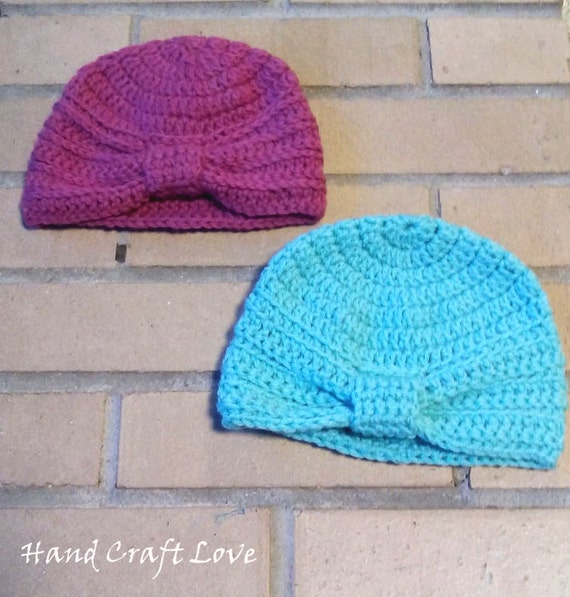 I'm working on some boy beanies too. I call them lumberjack hats. They look like these, but they will be smaller. I love how they look and how stretchy they are. It's perfect for this changing weather we're having.