Welcome to February! I've heard so many people had a tough month. Have you seen this meme around?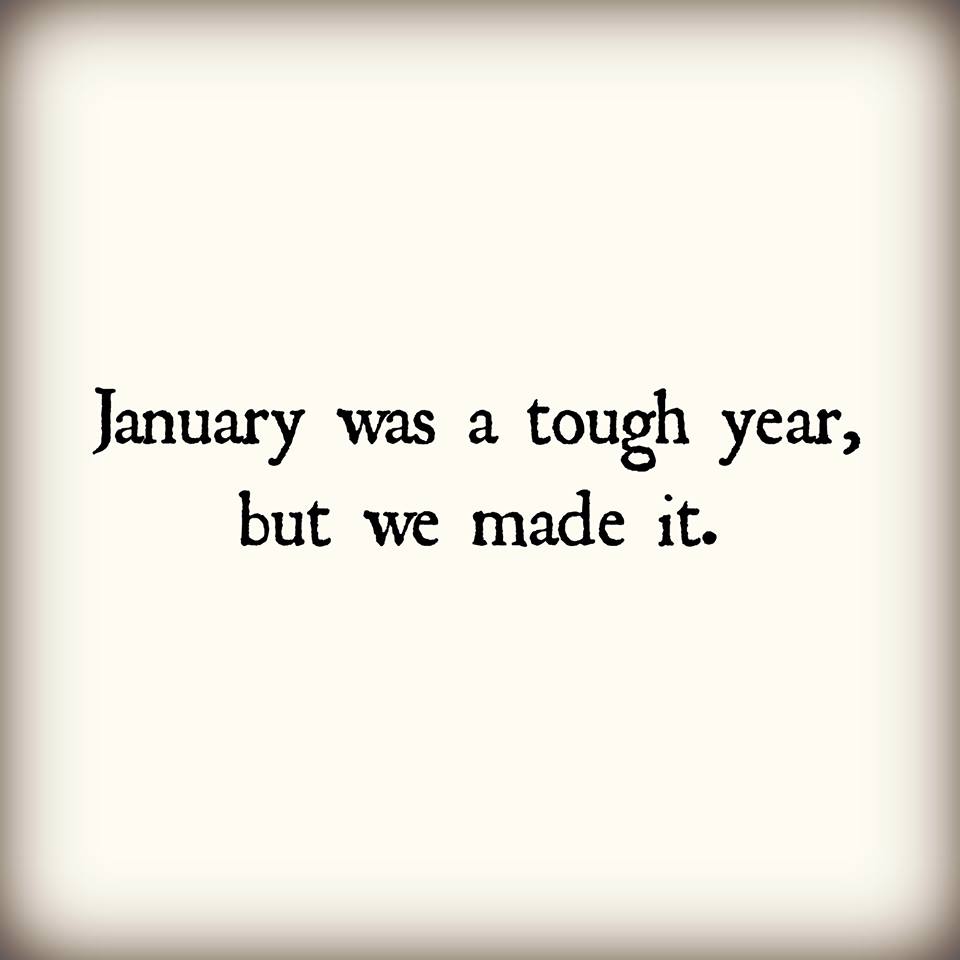 This was a tough start to the new year, but we made it! Some of us have started new resolutions, and others are continuing their resolutions from last year (or the years past). We survived the first month, so that shows that we can continue.
What have you been making for February? I hope to see all the hearts and the shades of red. I have already saved a few crochet patterns on my Ravelry and Pinterest accounts.
What are you working on?

Got any current WIPs (works in progress) that you'd like to share? Have some vacation posts? Got any how-to videos posted this month? You can share whatever creative outlet your interest is in. Share a link from your blog, Instagram, Facebook, Youtube, etc!
Enter your link information below:
Please link to a page or post of your blog/instagram/facebook, not just the main website.

Limit two links per person, please!

Everyone's links will be shared on my Pinterest page. Pinterest.com/saracraft

>
For the fiber artists, you can also join the Linky Ladies Party bi-weekly to share crochet and knit finished projects!